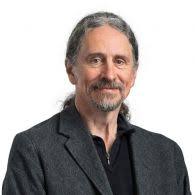 Professor Douglas Ezzy
Position
Sociologist Professor Douglas Ezzy is preparing to break new ground in research, in what he calls a "complex middle space".
Professor Ezzy is the lead investigator on an Australian Research Council grant, for a project entitled Religious freedom, LGBT+ workers and the right to discriminate. It is one of three projects, all with significant funding, that are utilising Professor Ezzy's expertise in qualitative research and his interests in religious diversity and the negotiation of religious differences.
The research that exists in this area is not voluminous and what there is lacks depth, Professor Ezzy said.
'There is some research on LGBT+ people's experiences in religious schools, but it tends to be based on very small samples. So there's some research out there, but a study of this scale and this breadth is new ground.
Professor Ezzy is the Editor of The Journal for the Academic Study of Religion and co-authored, with Bronwyn Fielder, the book Lesbian, Gay, Bisexual and Transgender Christians: Queer Christians, Authentic Selves, published by Bloomsbury in 2018.
Relevant Publications:
Ezzy, D, Bouma G, Halahoff A, Banham R, et al., (2020) Religious Diversity in Australia: rethinking social cohesion. Religions, 11 (2): Article 92. ISSN 2088 – 1444 [Refereed Article]

Ezzy D, Fielder B,(2020)  'Ritual and liminality: Bisexuality within Christianity and Paganism', Bisexuality, Religion and Spirituality Critical Perspectives, Routledge, A Kam-Tuck Yip and A Toft (ed), United Kingdom, pp. 68-86. ISBN 9780429019913 (2020) [Research Book Chapter]

Collins J, Collins H, Ezzy D, (2016) 'Reinventing Church: Stories of Hope from Four Anglican Parishes', Morning Star Publishing, Australia, pp. 207. ISBN 9780994470737 (2016) [Authored Research Book]