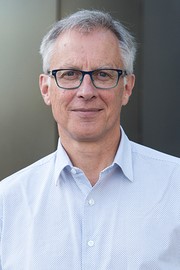 Professor Simon Rice
University of Sydney
Simon  Rice, OAM, is a Professor of Law at the University of Sydney, where he teaches law reform, law and social justice, and legal ethics.  He is Chair of the Welfare Rights Centre (NSW) and has worked at, managed and consulted to a number of community legal centres in Australia.  He is a practising solicitor, advising on human rights and anti-discrimination law, and was for 15 years a judicial member of the NSW Administrative Decisions Tribunal, deciding discrimination complaints.  He has been legal adviser to the Parliamentary Joint Committee on Human Rights, chair of the Australian Capital Territory Law Reform Advisory Council, and director of the NSW Law and Justice Foundation. He is a member of the Australian Discrimination Law Experts Group and of the Berkeley Comparative Equality and Anti-Discrimination Law Study Group, and has researched and written extensively on human rights and anti-discrimination law. His co-authored publications include Australian Anti-Discrimination and Equal Opportunity Law, and The International Law of Human Rights. In  2002 Simon was awarded a medal in the Order of Australia for legal services to the economically and socially disadvantaged. 
Relevant Publications: 
Neil Rees, Simon Rice and Dominique Allen, Australian Anti-Discrimination Law, The Federation Press, Sydney, 3rd ed, 2018
Adam McBeth, Justine Nolan and Simon Rice, International Law of Human Rights, Oxford University Press, Melbourne, 2nd ed, 2017
Nick O'Neill, Simon Rice and Roger Douglas, Retreat from Injustice: Human Rights Law in Australia, The Federation Press, Sydney, 2nd ed, 2004.